Hi there!
Edit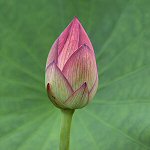 Welcome to our wiki, and thank you for your contributions! There's a lot to do around here, so I hope you'll stay with us and make many more improvements.
Recent changes is a great first stop, because you can see what other people are editing right this minute, and where you can help.
Please sign in, if you haven't already, and create a user name! It's free, and it'll help you keep track of all your edits.
Questions? You can ask at the Help desk or on the "discussion" page associated with each article, or post a message on my talk page!
Need help? The Community Portal has an outline of the site, and pages to help you learn how to edit.
I'm really happy to have you here, and look forward to working with you!
SkyWalker 08:27, 18 September 2007 (UTC)
May i know why are you deleting category such has you deleted from Matter Engine?. Category is used to organise the article. It is very important if you understand. Thank you. --SkyWalker 10:50, 19 September 2007 (UTC)
Did I? Sorry, it was unintentional.

Not a problem. :). --SkyWalker 06:27, 20 September 2007 (UTC)
Good Job
Edit
You are doing an awesome job in helping the wiki. I wish i can help you somehow by giving you a medal or something that would motivate you. Also do you have any helpful tips, suggestion, improvement on wiki main page. I thinking of designing to help other people. Do you have any ideas?. --SkyWalker 07:04, 15 January 2008 (UTC)
I don't know anything about wiki organization, though. I had to read the tutorial several times just to change existing entries. Baraga 05:30, 16 January 2008 (UTC)Baraga
No problem. You can learn wiki from here :- http://en.wikipedia.org/wiki/Help:Contents. It has extensive information regarding wiki. I would give you more links for you to learn and edit wiki with no problems. Wiki is the future :). Also if you have UAW:EA what is your sys config?.--SkyWalker 14:59, 18 January 2008 (UTC)
Community content is available under
CC-BY-SA
unless otherwise noted.